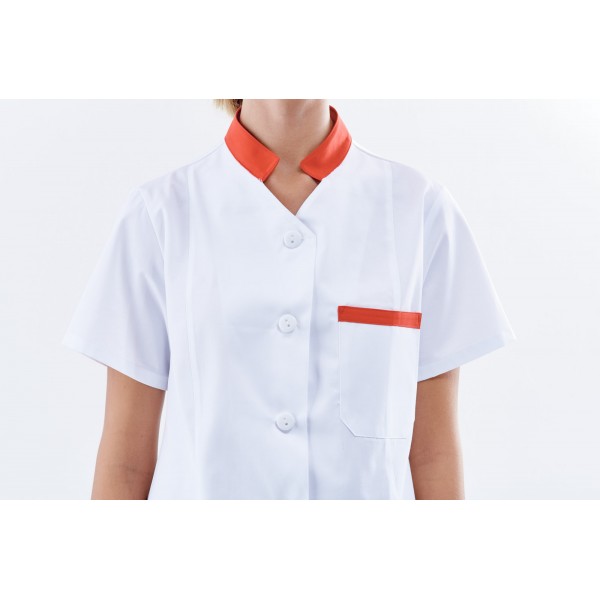 Blouse in color white with details in red
Short-sleeved blouse, with button closure and pockets.
Warning: Last items in Stock!
Available from
Fast delivery
30 days return
Secure Payment
Quality guaranteed
Manufacturer since 1981
Do you need help?
Tf: +34 685347513
+34 685347513
M to F: 09:00-19:00
Know more about Blouse in color white with details in red
Blouse type jacket for women.
Composition: 65% polyester / 35% cotton.
Three pockets, great freedom of movement - Resistant to acids and bases - Cut INTAKE.
The model of the photo wears a size S, measures 170 cm.
The sizes are large, if you normally have an M, we recommend that you order one size less.
SIZES S-M-L
Without minimum order

Specialists in professional textile: hotels, apartments, residences, hospitals, geriatric, etc.
Possibly the best relation quality internet price.
Do not hesitate to contact us for professional and personalized attention, Tf: +34 657 718 881.
Monday to Friday, from 09:00 to 14:00 & 16:00 to 19:00.
Rafael Carreño S.L. Textile manufacturers for professionals since 1981.