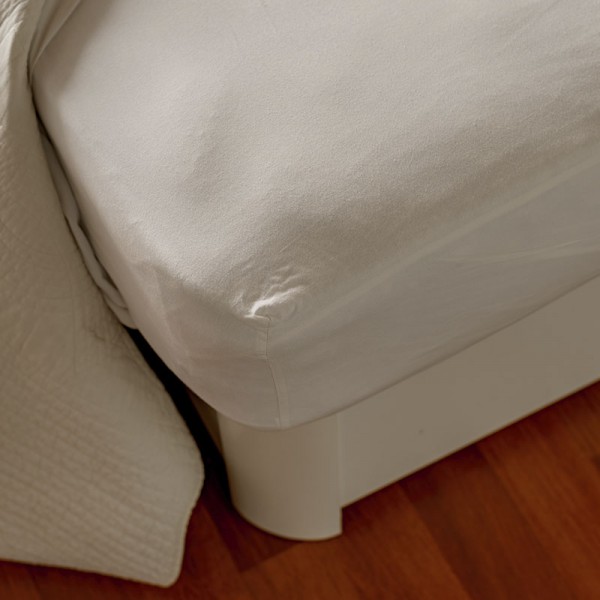 Button sheet, white, 50/50, 120 gr/m2
White sheet -button-for beds from 90 to 160 cm.
Valid for mattress length 190 and 200 cm and thickness up to 30 cm.
Quality bedding, easy ironing and resistant to washing, suitable for professionals.
Made in POLYCOTTON 50/50 in 30x27 fabric. Also available in 100% cotton quality
Warning: Last items in Stock!
Available from
Fast delivery
30 days return
Secure Payment
Quality guaranteed
Manufacturer since 1981
Do you need help?
Tf: +34 685347513
+34 685347513
M to F: 09:00-19:00
Know more about Button sheet, white, 50/50, 120 gr/m2
Composition: cotton (50%) and polyester (50%). 120 gr / m2
Smooth white color
Easy ironing
It allows intensive washes and dryer. Long durability
Bed size available: 90,105,135,150 and 160 cm

Specialists in professional textile: hotels, apartments, residences, hospitals, geriatric, etc.
Possibly the best relation quality internet price.
Do not hesitate to contact us for professional and personalized attention, Tf: +34 657 718 881.
Monday to Friday, from 09:00 to 14:00 & 16:00 to 19:00.
Rafael Carreño S.L. Textile manufacturers for professionals since 1981.